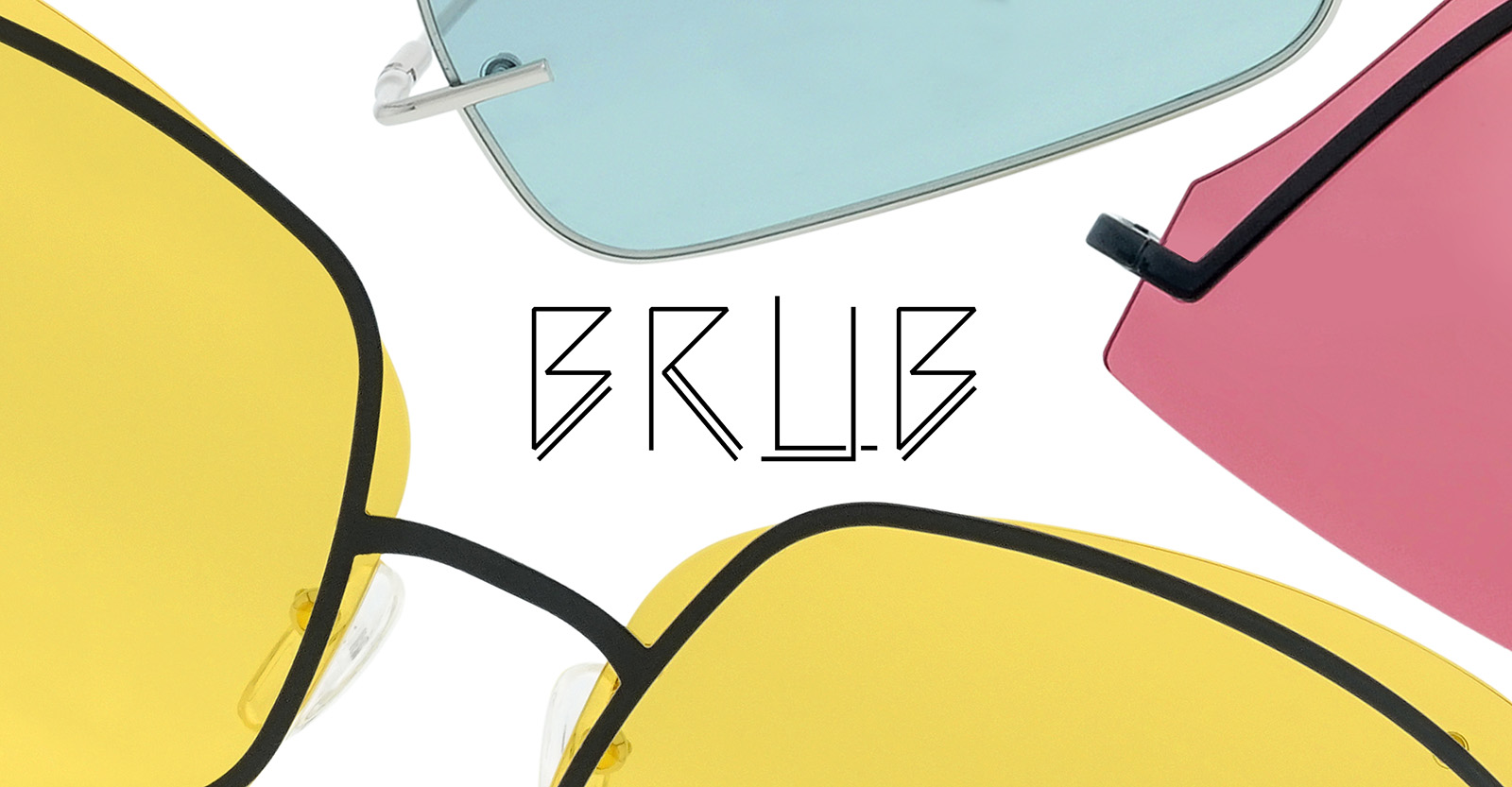 BRUB is a collaboration brand with I.T and it's concept eyewear store NEITH. The charismatic collection yields unconventional shapes, surprising details and vivid colour lenses which illustrate the brand spirit of BOLD, RELAX, UNIQUE and BEYOND.
FAB
"FAB" The simple yet classic round shape lens paired with a tinted metal half frame design, inspiration of a joyful smiley face.
CRUSH
"CRUSH" This compact design adds playful mood to the style with an inner frame illusion on a retro square frame.
MODE
"MODE" A merge of innovation on a retro frame tone, it is a bold creation to enhance one's style.
SLIM
"SLIM" A twist on classic grandma frame with a minimal design featuring vivid colour lens.
UNION
"UNION" This modern design adds complexity to classic aviator frame with multi-angle fun.
MEMBER
"MEMBER" A new cat-eye cut lens comes in bold colours with shiny metal underlined frame to emphasise the double "U" frame design.
AMBER
"AMBER" An aviator style in charismatic edition, classic but unique.